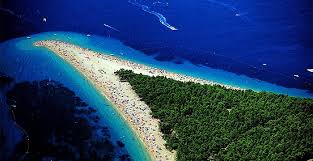 Brac
---
Transfers – The closest airport: Split
Transfers available from all airports in Croatia

Brac is one of the most popular vacation destinations on the Adriatic. Natural beauty, clean beaches, peaceful coves and small Mediterranean towns are a guarantee enough for the perfect summer holiday.
Brac is proud to be called the tallest island of the Adriatic. Brac's highest peak is the peak of Vidova gora. One can arrive there by car where the view of the surrounding archipelago and mainland is fascinating. According to many,Brac has the most beautiful beach on the Adriatic. It is of course the well-known Golden Cape.
This beach has something for everyone – from families to adventure lovers who can windsurf at the capes top.

Bol town where the Golden Cape is situated, is one of the most popular tourist destinations on Brac Island. With some great offers for hotels and private accommodation, restaurants and lively nightlife, Bol is the crown jewel of Brac's touristic offerings.

Supetar isn't far behind in the competition either. Special recommendation goes to Pustinja Blaca.
It was a former monastery that is now a museum built on rocks. It looks fascinating and manages to tell an incredible story of past times through its historical remains. Considering all of this, there is no excuse to not visit the beautiful island of Brač.
Find transfer to Brac (Island of Brac)