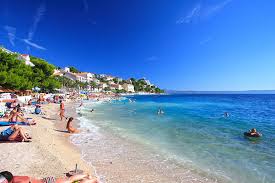 Podgora
---
Transfers – The closest airport:Split
Transfers available from all airports in Croatia

Podgora is situated a little south of the Adriatic's tourist epicentre Makarska. Because of its good location, Podgora offers the best of both worlds. If you wish to experience lively night life, you can quickly drop by to Makarska while on the other hand Podgora offers peaceful small town relaxation and lovely beaches.

For many years now Podgora has been a real tourism star. In the beginning Podgora was an attractive location mainly because of its beautiful beaches and clear blue waters. Little by little it developed into a town with a rich choice of accommodation and numerous activities for visitors. If you are searching for a lovely little town by the seaside, you won't go wrong if you choose Podgora for your summer vacation destination.